Presentation Overlay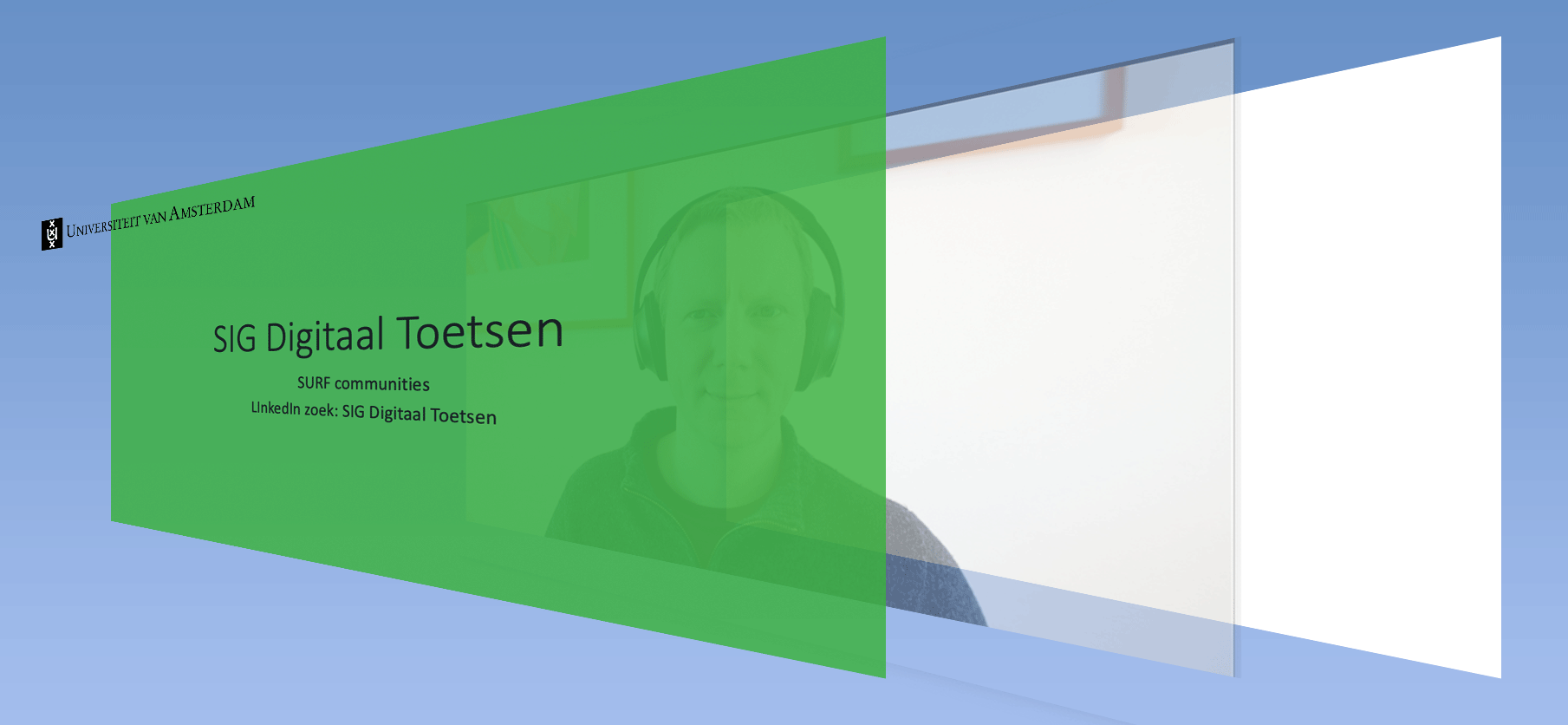 So, the webinar on distance assessment was received quite well. Apart from the 200 attendees and now almost a hundred views on YouTube, I also received many questions on how I created the presentation overlay as can be seen in the video below.
All about the layers
To create this effect, I stacked some video layers and applied some chroma-keying to make it all look smooth. For this, I used the opensource open broadcast software called OBS studio. The three essential layers needed are, of course, the webcam middle layer, a white image background layer, and the presentation layer, which is a PowerPoint with a chroma-key (green) background (Download Template).
In OBS you need to set the webcam layer's opacity to 40% by applying a a color key filter, and you will get a more transparent image. To add the Powerpoint overlay, set Powerpoint to windowed mode and window capture this window in OBS. Watch this last video entirely for all the sources options available in OBS.
In the final step, you just need to select a second monitor as output in OBS and use this second monitor as input for your conferencing software like zoom, meets, or teams. Well, here you go.
So, am I satisfied? Nah, the text overlaying the eyes is just too distracting to me. I already experimented with using a half-width PowerPoint presentation, so you only use half of the screen. I'll come back to that in the next post.